Arriving in the Heart of Delhi Belly
I sat in Glasgow departures enjoying my last sweet taste of Irn Bru and dairy milk before flying halfway around the world to the land of spice and unwelcome stomach bacteria that is India. I'd heard great things about Emirates and the best thing was through no fault of their own but I ended up with the whole row to myself which although too small for any normal sized human, it is the perfect size to fit a sleeping Rose. Now was no time for sleep though as I'd just discovered the Bollywood section of the inflight entertainment and dinner was yet to be served. I sat eating my yoghurt chicken curry enjoying a bollywood movie accustomising myself to a lifestyle I could get used to. As we flew into the night I thought I should try to sleep for a bit so as I sprawled out on my chairs I discovered probably my favourite thing about Emirates; as they dim the cabin lights to mirror outside'
s setting sun they simultaneously light up the roof to provide the night sky inside. It was quite nice to just follow the roof out the window to the real starry sky.
You could tell you were flying over the gulf states as the black of the desert at night was interspersed with huge orange gas flames lighting up the oil refineries. Dubai which appeared as a orange glow itself over the wing tip before it sprawlled out to the horizon and into the sky. (By the way watching the front facing camera during landing is actually quite terrifying.)
As soon as I stepped off the plane I was smacked by intense heat which I thought was just a consequence of standing near the jet turbines but that was just wishful thinking. Dubai airport wasn't actually as swish as I thought it would be but there did seem to be a garden and pond slap bang in the middle of the place and the bum warmers in the toilets was maybe a bit extravagant. I enjoyed the feeling of feeling like I was abroad, like really abroad and not in a western country and this only increased as I got to the gate of my next flight where I started to really feel like a gap-yah tourist. I was impressed by the nooks and crannies some people could fit themselves in to get some shut eye but I was more mesmerised by the bisare UAE soap operas that were on at 3am - the kind where you are not sure if they were re-runs of something from the 70's or actually just the norm for here.
Of course this flight had a lot more bollywood but I had a lot more sleeping to do and I only woke up for breakfast and landing. I was definitely getting further from home as nobody seemed to be following the seat-belt sign commandment as strictly as I was. I essentially sleptwalked up to immigration, scribbled in an immigration form and sighed a sigh of relief as I was reunited with my rucksack after 12 hours.
I walked out into arrivals where I was to meet by my airport transfer driver and saw a man with a sign saying "Rose" and followed this stranger to a car and as I sat down in the passenger seat I noticed the large crack in the windscreen right in line with my face. A subtle introduction to India's roads and driving style. There is some weird unspoken sense of confidence you get when you are travelling alone where you will easily follow a stranger into his bashed up car with a broken windscreen in a foreign country.
From the airport the roads actually seemed quite tame but I spoke too soon as as soon as you got out of the airport area you reached the rush-hour gridlock where you lost count of how many lanes there were in the road. Delhi seemed to have numerous "dual" carriageways running around the city which had turn-offs which landed you straight into the chaos of countless shops and hotels stacked high like cardboard boxes along the main bizarres. I kept an eye out for my hotel "Hotel Perfect" but as we pulled up I couldn't see it anywhere and I followed my driver to this other hotel and the an at the desk didn't seem to question my arrival and talk of a tour meeting at 2pm so I assumed there must have been a last minute change or something. I was taken up to my room and I'd really luck-ed out as I had a king-size bed and a fishtank in my room - proper boudoir stuff. I still had a doubt in my mind and soon enough I got a call from reception asking if I had a booking with them. My stomach dropped as I realised something had gone wrong after mere hours in the country. It turns out that in my bleary-eyed, jetlagged state I decided reading more than just "Rose" on the sign at the airport was pointless as how many Roses would be expecting an airport pick up? At least two apparently. I'd managed to steal the airport pick up from some Rose from Brazil and so got taken to the wrong hotel... So to right my wrong they got my driver to take her and I got myself in my first ever Tuk Tuk across Delhi to the right hotel. The chaos and Tuk-Tuk drive was great fun and just what I expected from India - I even got some Hindi and bargaining practice in which was like being thrown in the best kind of deep end.
I arrived at the correct hotel an hour before my tour meeting was due to start so I had time to throw things out of my rucksack and meet my roommate for the trip (A nice lady from Australia - might be a handy contact for later on!). There was only 4 of us on the tour which was quite good as it made everything a little bit more flexible and there was a good amount of time to yourself if need be. Our tour leader, who we know as Manu, was pretty young but knew his stuff and his English was absolutely top-notch!
It was pretty much go from there as we headed to a nearby Sikh temple where we were told about the community aspects of a Sikh temple where many materials and maintenence are through voluntary donations of materials and time which is best demonstrated by the huge community kitchens. The temple itself was blindingly white in the afternoon sun so we were releaved it was necessary to cover our heads but the hot marble burned our bare feet. The visit taught me a lot about a very refreshing and interesting religion which I - shamefully- knew nothing about before.
We were then taken on a drive to New Delhi which was built by the British and it was quite pretty - a contrast to the higglty-pigglty buildings near the hotel. These were basically huge, sandstone versions of St Pauls and the National Gallery which were used for government buildings. At the other end there was even a road resembling the Mall with a war monument at one end that looked like a stretched out Arc-de-Triomphe.
My first Indian meal came from a pretty western looking Indian restaurant - I suppose I have to coax my stomach into these spices- and I stopped complaining about being too western in when my paneer pasanda (a special Indian cheese and cashewnut sauce), naan(with ghee) and mango lassi (a kind of smoothie made with yoghurt) was absolutely delicious. By the time I got back to the hotel I was so ready for bed which made me beat jetlag in one day.
The Wildlife of India's Roads
Indian roads are notoriously chaotic and busy and the noise of the chirping horns of the numerous vehicles is like the urban birdsong of the city. It took me almost a week to realise that they are meant to drive on the left here but I think I've come to familiarise myself with the wildlife of India's roads.
The Cows, we have to start with the cows. I'm pretty sure the practical Indian driving test must involve navigating your vehicle in between a row of cows rather than cones. They are always given the right of way but they have little care in the world as to where you are going and how quickly you need to get there.
The trucks back home are pretty dull to say the least with the occasional colourful LED scottish flag flashing in the cabin but here almost every truck is decorated with ornate stickers and ribbons. One of the main things painted on the trucks is "blow horn please" on the back which explains why horns are heard so regularly - they are actually used like indicators.
The Tuk-Tuk is the best means of getting around cities in India. They defy physics on a daily basis winding in and out of potholes while chirping to each other like birds. These Auto-rickshaws are also designed in exciting colours where each owner takes to his Tuk-Tuk as a Scottish boy racer would take to his new Subaru.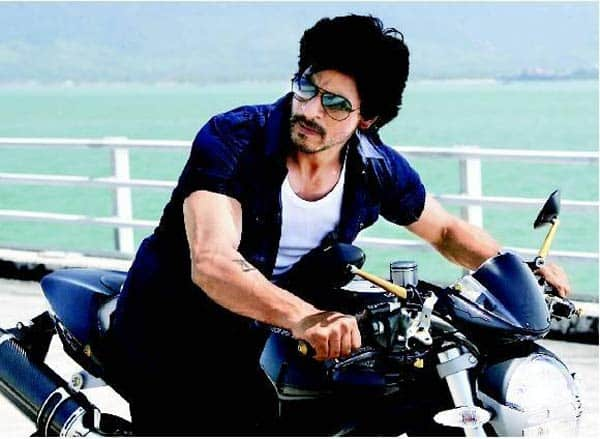 This is what they are trying to achieve...
Motorbikes outnumber cars by miles. It's not just because every male in the whole country wants to perfect their Shahrukh Khan bollywood entrance, it makes sense to have a bike as half the streets are barely big enough to navigate a car down and that's without skillfully navigating the maze of potholes - if you want to become a skilled biker you should train up in Delhi! You'll rarely see a saloon-style car here, they are all those awkward box shaped cars nobody dares buy in the western world. However, India is a practical country and anything with a bonnet bigger than a centimeter will be bashed to smitherines in no time. You will see these conspicuous "Tourist Vehicles" which will be used to cart you around in an air conditioned bubble but if I was you I'd try out any of the other methods before this modern equivalent of a carriage.
Palaces, Photo Ops and Prescriptions in the Pink City
Our "Tourist Vehicle"
After what felt like a blink of sleep we were already saying bye to Delhi - but not too quickly as with rush hour traffic it took a good half an hour to get near the suburbs let alone out of the city. Saying that, Delhi doesn't really have suburbs - it has satellite cities such as Guargaon where all the call centres you know so well are located. They have built tons of housing for the workers at these centres and I can't help but see it like a modern technological equivalent of the building of tenements in the industrial revolution. We trundled out in our specially painted "Tourist Vehicle" which was an air conditioned bubble in the swarms of rush-hour Delhi traffic - it also meant we were like an elephant in the Arctic: easy prey. India is always described as a colourful place and I now know that that is relating to the people: from their colourful saris to their colourful personalities. The cities themselves are actually lacking in colour and a bit worn and crumbling and every single piece of space is used for advertising of some form - from houses to natural boulders at the roadside everything is painted advertising something. Most likely it's to do with education or even showing off a local student who got 99% in his degree exams.
This lack of colour is true for cities like Delhi, but not so much Jaipur which is known as the Pink city due to the colour of the stone used to build the walled city. People also always say India is a "country of contrasts" due to the wealth spectrum and we got a proper taste of it in Jaipur where mansions and slums were merely walls apart. In fact, compared to Delhi Jaipur was a bit like India on steroids.
The drive to our hotel took us through a mad market (for India) and our guide kept mentioning how the hotel had so much "character" and so we slowly reached for our hand sanitiser and sleeping bag liners. It is safe to say that we were more than pleasantly surprised when we drove through the gates of Hotel Bissau Palace which was a bit like what The Best Exotic Marigold Hotel was trying to be. It was an ornate palace that once belonged to a noble in the city but now due to land ownership laws it was converted into a hotel which had that smell of being full of history.
In the evening we went on an orientation walk which simply took us down the main road from the west gate but that was almost enough to take in every single sight and smell we assumed India had to offer. Then Manu (our guide) led us up too a Hindu Temple (partially reclaimed by monkeys) which offered a view of a Fort as well as the much more scenic construction works for the Jaipur Metro.
In the evening we were going to one of the things I was probably most excited about coming to India for: a Bollywood film. We threw ourselves in a Tuk-Tuk which weaved it's way to the Raj Mandir cinema which was a beautiful art deco building in the centre of Jaipur. The film we went to see was called "Mary Kum" and was a biographic film on a famous female Indian boxer. It wasn't a typical masala Bollywood film that I had become used to but there were still some elements where you had to forget about reality for while. One of the highlights was actually during the interval (yes Bollywood films are that long that they need an interval) when a woman asked for a photo with the tourists.
The following day was our main sightseeing day and we were bundled out at 8am to go see the Amber Fort via Hawa Mahal or the Palace of Winds. Our concept of time is completely lost here because at any time of day the streets are absolutely full of both tourists and locals pushing past in a rush to get somewhere but I never quite worked out where everyone was heading at every hour of the day. The Palace of Winds is basically a large sandstone building covered in windows in the middle of the street which to allowed the ladies of the past to nose on everybody on the street when they were not allowed to leave the palace itself. Passing elephants, snake charmers and even the odd Mercedes Benz we made our way up to the Amber Fort and were transported to the age of Arabia except with more tourists and flashy cameras. Drums were playing along to charmers horns and elephants paraded along the edges of the courtyard and only a few hawkers actually came up to pester you. We ascended each level of the fort which had numerous beautiful courtyards on each level alongside increasingly stunning views above Jairpur to compliment them. I couldn't help thinking how good a game of hide and seek could be here...
On the way back into the city we spotted a photo opportunity as we saw a camel elegantly sitting at the side of the road. We each paid 50 rupees to ungracefully get on the beast which had mastered the art of folding away excessive meters of limbs where it lost all form of elegance. After the photo opportunity we wandered past the Water Palace which was a serene palace built on a lake surrounded by mountains - pretty much my ideal house. Our final site for the day was the City Palace in the centre of Jaipur and you may have noticed by now that I get far to distracted by the pretty buildings to listen to history but the palace not only contains museums but it is also still a royal residence for the Maharaja of Jaipur.
In the afternoon we visited the numerous bizarres along the streets where I managed to get my first sari before meeting for dinner. Before then though I had to run to a nearby doctors to get my foot checked out as it has swollen and blistered after a mosquito bite. Visiting a doctor in a foreign country is always interesting but let alone visiting one in India. The office was in this shady breeze-blocked building adorned with faded posters of smiley westerners with the words "Acute Pain" next to them. After only a ten minute wait after arriving and I was seeing the doctor (probably a white tourist privilege) and the doctor himself actually had a lovely bedside manner and filled out a massive form in script that I think was English but as with most doctor's handwriting it could easily have been Hindi. His little minions went to the attached pharmacy and handed me a plastic bag of pills of different colours and after paying him £6.50 I was on my way to recovery. If only it was like that at home?!
Traffic en-route to Jaipur
Poverty and privilege side by side
Coming into Jaipur
Out hotel foyer
Market
Being a tourist
Metro Construction
Palace of Winds
Amber Fort
Water Palace
City Palace
My prescription...




Agra
The city of Agra itself is quite nondescript and just looks like another blurry traffic-filled suburb of any city in India. Of course nobody really comes to Agra to see the city, they come for one building and it's the only thing you'll hear Tuk Tuk drivers say; "Taj Mahal?"
The madness of India's roads seems to lull me into the most peaceful of sleeps where the only thing to disturb me is the harsh swerving to avoid cattle on the roads. Four hours later we arrived in Agra and after my first taste of a masala dosa we were off to India's pride and joy. Our ticket got us a complimentary bottle of water, a free ride in a battery operated tourist wagon (exhaust fumes ruin the marble so there is a ban on cars in the nearby area) and some foot cosies (really used to cover your feet in a sign of respect or to protect the marble or both! I just enjoyed having my mosquito bites covered up for a while). We passed through airport-like security and you were barely allowed to take anything in so Teddy had to stay at the hotel. A massive storm cloud had been dancing around the sky for most of the day and by this point it had unleashed whatever it was brooding and we might as well have poured our complimentary water over each other - we were soaked. The weather did make for very atmospheric photos with white marble against dark grey clouds and authentically Indian photos with the Taj Mahal and monsoon rain.
Our guide told us the history of the building but as ever I was far too distracted looking at it. It's much smaller than you think and you don't realise there is so much greenery around it but the true difference to photos and real life is when you get up close and see the intricate carvings in the marble. The building is entirely symmetrical on the inside except for the kings body which lies to the side of his "favourite wife" who he built the tomb for - jealously obviously wasn't a factor between women in these polygamous marriages. The rain finally stopped and so we went for a walk around the building, along the river and gardens.
The behaviour of tourists trying to take photos of everything is funny at the best of times but not more so that at the Taj Mahal. It's also homage to the ways of the 21st century where people feel the need to take all kinds of photos of everything (yours truely is one of the major offenders). Here
the biggest queues are not actually those to go inside the Taj Mahal but the one so you can take the profile-picture worthy shot of you with the Taj Mahal on the same bench Princess Diana did. Indian families also differ greatly from British families; where the latter would take one hasty photo of the whole family with everyone blinking and babies crying, Indian families will take hundreds of pictures with every combination of family members looking their finest - this didn't help the patience of any British families who had attempted to create a organised queueing system.
Orchha - Old Temples and Young Tycoons
From Agra we caught the train to a town called Jhansi which seems to be home to the most decorated Tuk Tuks in India. We were greeted by a very young boy and his Tuk Tuk and driven for half an hour into the countryside to the village of Orchha which has more temples than people - surprisingly common in India.
We were staying in The Orchha Resort, one of the few hotels in town and where the tourists were again treated like royalty for a budget with an actual chlorinated pool and massive buffet lunch. Rather than reuniting with these Western luxuries we walked along the dirt road back into the village to be hawked down by numerous street sellers - however again a somewhat western novelty. The street sellers here were different to what we were used to; although children are often the ones making the sale it was more often than not young boys whereas in Orccha there was a business ring of young girls selling gifts. As usual they were attentive but rather than just pestering they would literally sit with you giving you henna tattoos and ask things about you. Only then once they built trust would they ask if you wanted something and more often than not their charm worked. We were all impressed by their business skills and amazing customer service that we almost didn't notice spending so much money in their stores - except when you finished at one stall a girl would go "You coming to visit my shop?" and before you knew it you were following a trail of henna and incense to the next stall. After a few days in India your patience for street sellers usually wanes but here we were only impressed and it was a refreshing to see that it was entirely girls in charge of the face of the business.
About 45 minutes into what should have been a ten minute walk we made it into the village centre where I found a sari shop and through broken Hinglish I got measured for my first sari. That evening we went to the the Ram Raja Temple which is the largest Hindu temple in Orchha as well as a pilgrimage site for Hindus. We caught an evening ceremony(forgive me for not catching which one) where the smell of incense, sound of bustling prayer chants and Chinese cymbals added to the spectacle of the building itself (Indiyaaaah dahling!).
Cenotaphs
The next day we were off to visit the cenotaphs which were conveniently right next to our hotel. They were build for the Rajay and Ramani of the area. However, it's not really because of the history that people visit but it's because of the scenic beauty of the place. Through a rather unassuming gate guarded by some stray cattle there were some well tended gardens surrounded by intricate cenotaphs lined up along the river. Those in the complex were reasonably well tended too but I fell in love with those outwith it which were taken over by greenery and vultures looking like something you only see in fantasy computer games. As we climbed to the top of one of the cenotaphs the views kept getting better and better and I think it was honestly one of the most beautiful man-made scenes I've seen.
Jahangir Mahal
It was then off to play the game of running around to find the best view at the Jahangir Mahal which was a palace in Orchha. Again it was made up of tiny staircases leading to daringly small edges or up turrets where you could climb to get a better view of Madhya and Uttar Pradesh. The presence of the British empire hadn't entirely faded as the weathered outline of a tennis court could still be seen at the palace entrance.
In the afternoon we went to visit a development project where local women made paper from old rags and we got a tour watching the bleaching and pulping processes before finally watching then press the paper. At the time they were actually creating the paper for the degree certificates for a nearby university showing that the hard work was supported by local organisations. Back in Orchha it was time for the part I was most excited for on the whole trip - the cookery class!
She's not impressed at my skills...
We were taken away from the familiarity of Orchha's main road to a family home which was converted into a demonstration kitchen with all members of the family on hand to chop and collect utensils for a a Blue Peter style "Here's one I prepared earlier!" cookery show. Our host was Rajni who couldn't have been much older than me but had bucket loads more business initiative as it appears she was the face of "Rajni's Cooking School." First up was a chai masala which was the best we'd ever had and she kept throwing recipes at us making the alchemy that is indian cookery look easy. She finished with making chapattis and poori and watched our failed attempts at rolling anything resembling a round chapatti. At the end the girls took me aside as they noticed my sari in a bag and wanted to dress me up - there is nothing more amusing to Indians than a gori (white girl) in a sari. It turned out the measurements were slightly off and it was too tight to fit over my boobs which is a problem I rarely encounter. As I was to discover, saris only work with an arsenal of safety pins holding them in place so all the female members of the family started hacking at the top with safety pins to loosen the stitching to make it fit perfectly! A small first hand sample of the resourcefulness and hospitality of the Indian nation!
Sari purchase no. 1..
Back at the hotel we indulged in the luxury of the pool after wandering all day in the sticky heat and relaxed before our 12 hour night train to the pilgrimage site of Varanasi...
Varanasi - Gawkers, Ganges and Gowns
Varanasi was the last stop in India before moving onto Nepal and to get there we had to sample the 12 hour sleeper train. The drive there was lined with cows and full beams replacing the horns of the day time traffic. Jhansi station was still teeming with people, and cows, as we boarded our train despite it creeping close to midnight. The compartments were nicer than western perceptions had us believe they'd be (or at least our carriage was) but they were entirely mixed and my berth was in a compartment with 5 other men...I can only thank our guide Manu for negotiating with a fellow passenger to let me swap beds with him so I could sleep in the same compartment as one of my travelling companions. Our bedding was given to us in a paper bag which was a surprising piece of luxury and as we finished making our beds my female companion and I turned around to see a row of men sitting up on the bed across from us looking at us. It was almost as if they were waiting for us to do something and was a bit off putting considering we were less than an hour into the trip and I wasn't keen on sleeping with one eye open. However, as soon as I swung a scarf round my head their interest seemed to wane - an example that it pays to respect the traditions of the country you are in if you don't enjoy unwanted attention. I would learn though that in countries like India, my pale and ginger colouring results in not so much a holiday but the winner of a "live like royalty for a fortnight" experience - experiencing both the good and bad parts of the job.
I donned my ear plugs and eye mask and got a surprisingly restful sleep despite screaming babies and waking up to strange men sitting at the end of my bunk. As they say, it's all part of the experience. By 7am everyone had pretty much vacated the compartment and the rest of the journey was quite pleasant, even the squat toilets were somewhat nice, although train toilets are definitely for the advanced squatter. There was calm before the storm as I enjoyed reading on the train in peace before arriving in Varanasi where all of it's 5 billion Tuk Tuk drivers offered to take us the two minute walk to our hotel.
The afternoon was spent recovering from the train ride resting in the hotel re-charging our western selves before being let loose on the streets of Varanasi. Situated along the holy River Ganges, Varanasi is constantly full of crowds and the roads become too narrow for tuk-tuks at a point and that's where all the crowds seem to double. Varanasi was more manic and rough than the other places we'd visited in India, that was until you got onto the Ganges where things were busy, yet peaceful. Pilgrims were bathing, tourists sitting in boats on their Ganges cruise, families mourning and lost gap yah's learning how to meditate. We did our duty as tourists and got on a boat for a cruise.
Every evening locals and tourists alike take part in the Ganga Aarti ceremony where a small offering is made to the Goddess Ganga. Traditionally aarti is a ritual involving fire and candles are often lit within a case made of flowers and released into the river while making a wish. Although this ceremony happens every night and although for many it is their first time, I doubt the beauty of the constellation of candles along the river fades easily with time. Back on land we attended a more grand example of Aarti with choreographed dancing with fire and incense sticks. Our guide had some mates on a bar with a balcony so we got a good view and as the sun set the night was lit up by people in colourful fabrics who crowded around stages with the smell of burning cow dung battling with incense to fill the air and even in the distance there were flashes of lightening concluding the sensory cacophony of Varanasi at night.
As the choreographed ceremony started, India's most famous show began: the monsoon rain. Somebody's wish to Ganga for rain came true as we swam through the streets to find a tuk-tuk which was harder than expected since tuk-tuks aren't allowed near the river side. The weather was a great testament to my Rab jacket which kept my whole top half dry against the personal dunk-tank that was the monsoon weather. We got back to the hotel and attempted to dry off before falling asleep to the cascade of rain and the chirping horns of urban India's wildlife.
The next morning we woke up in the dark and headed into Varanasi on a tuk-tuk through the unrecognisable dark and empty streets. In contrast, we were dropped off next to a parade of pilgrims who were chanting and at this time in the morning I couldn't help feeling somewhere between being caught in the middle of a rowdy stag-do still out from the night before, to being carted off to be sacrificed as we were being led alongside chants in an unfamiliar language and the beat of drums.
We paraded to the riverside and joined the motley crew of worshippers and bathers and rowed upstream to see the other ceremony that takes place on the Ganges. Cremation occurs on the Ganges as Hindus believe that this will break the cycle of rebirth and sets the soul free. Even before sunrise the cremation sites were active and it was quite a peaceful experience and quite contrary to the tales that people have seen body parts float past them on the river. The sun peaked through as we headed back downstream and we pleaded with our guides to let us take them back down the river despite how feeble my rowing attempts were.
It was only 6:30am when we crawled back onto the streets of Varanasi where the idea that the smell of Indian streets can change from mouth watering-ly delicious to vomit inducing with every turn, is most apparent. We wound our way through alleyways where every second window was a shrine to a different deity and ended up on a manic main road in time for the school run. We completed another number on my Indian experience checklist by having a street chai in a clay cup alongside some fresh jalebi. After a short break back and the hotel we was whisked off to a silk emporium where we were met by a small, frail man with missing teeth but friendly eyes and a genuine smile who took us to see where the silk is woven. The factory was spread through several houses in the neighbourhood and employed over 700 people. It was less of a factory and more just like an exceptionally large production line because it was quite a relaxed environment and it seemed that every one of those 700 people had their own particular job from drawing a sleeve on graph paper to gluing a diamond on a wedding sari. At the end of the tour we were taken into Rozi Silk International were we said goodbye to our lovely little guide as he left us to sit on the gleaming white cushioned floor contrasting the rest of the factory sites.
There we were joined by Farooq Kahn who was the proprietor who wore a crisp white salwar kameez and had a perfectly preened moustache which curled as he saw two goriyaan in his silk shop. I was expecting to just get a sari and go but Mr Kahn had other ideas as he pulled out pillow cases, duvet covers and pashminas and waved them down on the ground with a flourish like a butterfly showing off it's wings. After falling in love with 6000 rupeeyay (£60)worth of duvet covers he finally moved on to the saris. I fell in love with the first one he pulled out. It was a stunning turquoise silk with silver embroidery and also the most expensive one he had there. Love can make us do silly things and with that I justified the 16000 rupeeyay (£160) and didn't even try to bargain.
After some chai to help us recover from our purchases we were shuttled back out to a new tourist attraction at Sarnath which was the site of Buddha's first sermon. It was a nice area to walk around and a bit of a green oasis compared to the rest of the city. As an agnostic of sorts, I always enjoy learning about the stories behind the origin of religions but in the same way I enjoy reading Greek myths - I find them interesting but struggle to see their plausibility at times. We returned to the hotel after a exceptionally bumpy tuk-tuk ride which confirmed the fact that I still didn't quite know what side of the road they actually drive on. During dinner men from the Silk emporium came to deliver my tailored blouses for my saris and confirmed that the rest of our purchases had been packaged up to be sent home.
It had been a long day in Varanasi and our last full day in India but Varanasi had given everything characteristically Indian we could have wanted from monsoon rains, chai masala and chaos. Our next stop was across the boarder in Nepal and although I'd been charmed by India I was looking forward to the promise of a calmer country. Having returned to the UK since then I can only compare my first trip to India to a pregnancy - at the time you are experiencing a roller coaster of emotions and often more stressed than necessary but after it's all over you kind of forget that and before you know it you crave to do it all over again.